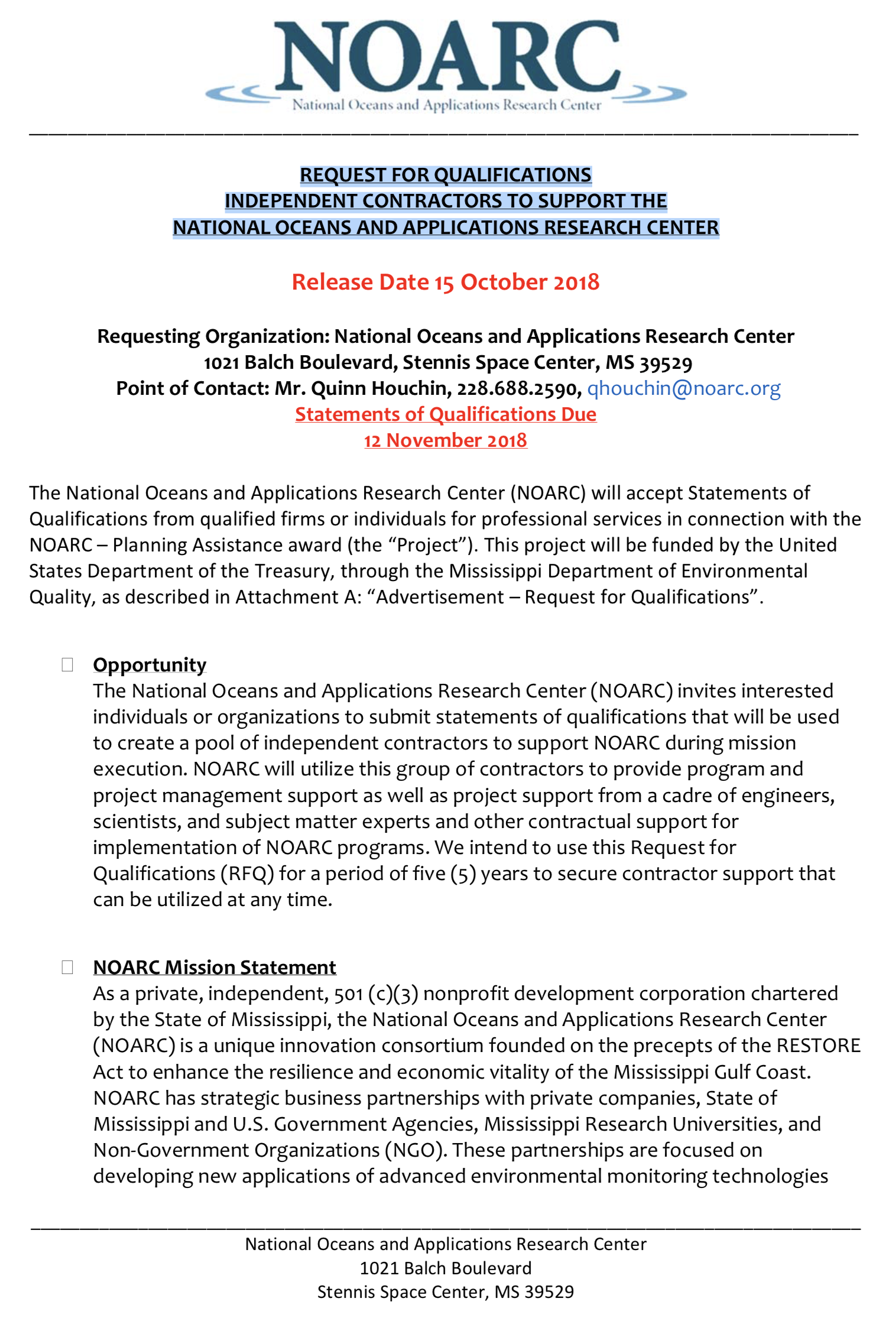 NOARC is Now Accepting Statements of Qualifications
The National Oceans and Applications Research Center (NOARC) will accept Statements of Qualifications from qualified firms or individuals for professional services in connection with the NOARC Planning Assistance award.
To view or download the pdf, please click here.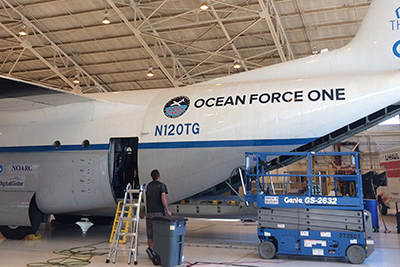 Ocean Cleanup Foundation
Mississippi engineers and researchers working at Stennis Space Center in Hancock County are partners in an international aerial expedition to measure plastic debris in the world's oceans.
Ocean Cleanup: Stennis Engineers, Researchers Partner in International Expedition